Using ezyfax
To send a fax, do the following ...
create a new email in Outlook or your email client.

Address the email to either send@ezyfax.net.au or send@faxserver.net.au

As the subject of the email, enter the recipient's fax number, including the full area code without spaces, eg, 0291234567.

Attach a PDF, TIF or JPG file to the email containing your message, or type your message in the body of the email, as shown below ...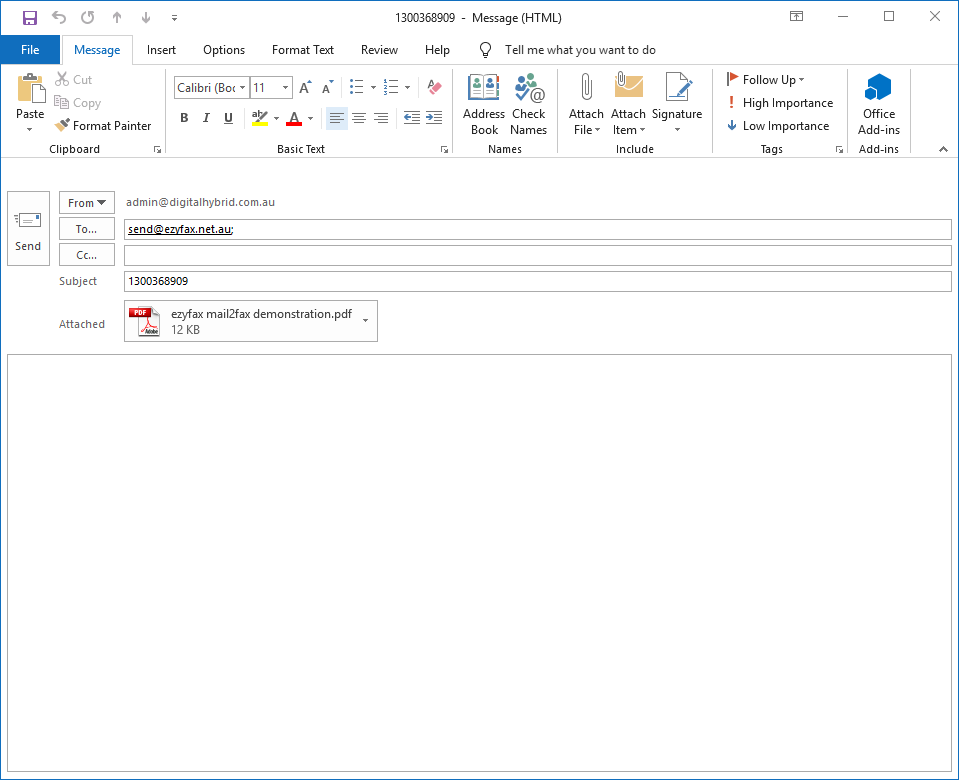 Now send the email.

It will be received by our system, and a notification will be sent to you that your fax document has been accepted, as shown below ...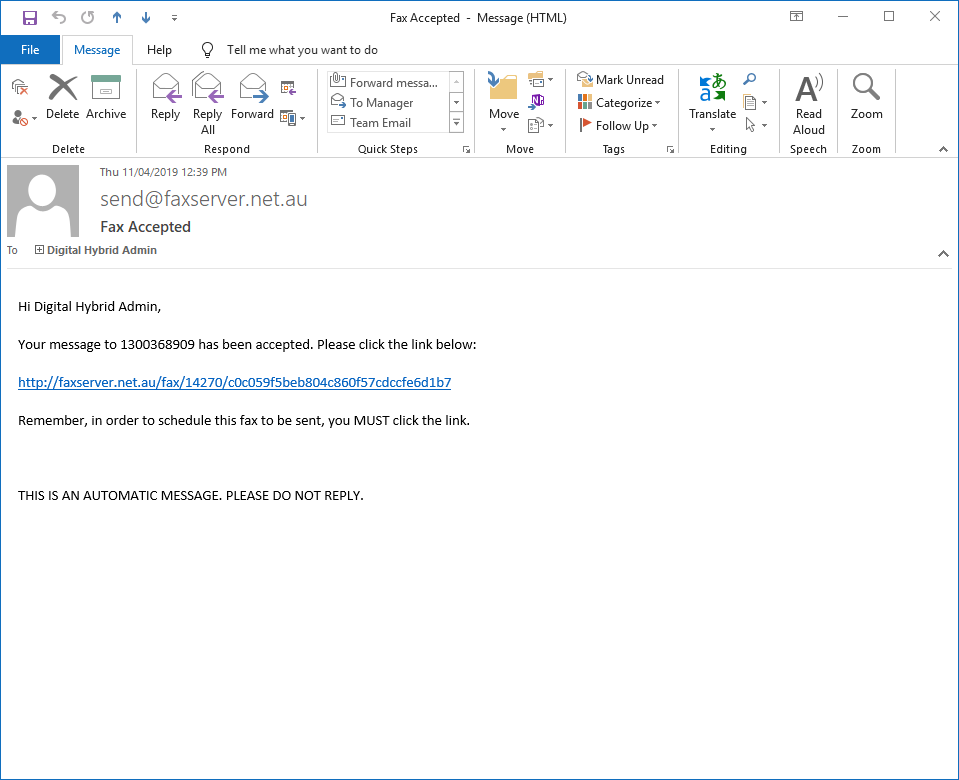 Make sure you click on the link in the email, otherwise your fax will NOT be sent.

A browser window will open and our system will report that the fax is now scheduled to send, as shown below ...

When our system has received delivery confirmation, it will then send you a notification to confirm your fax has been received, as shown below ...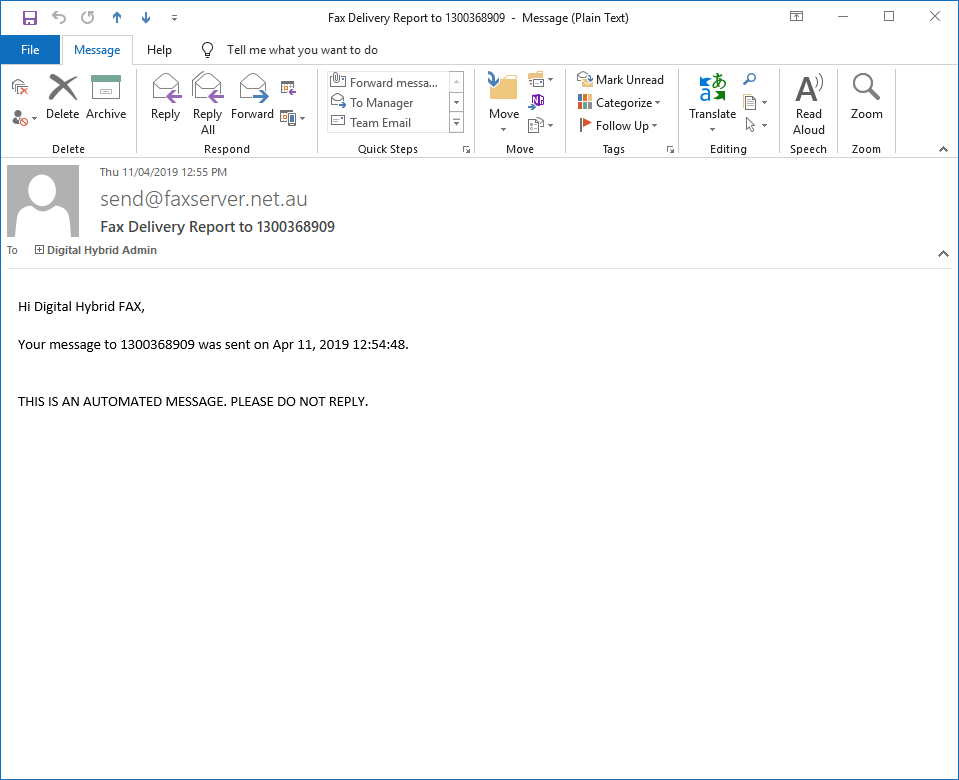 SPECIFICATIONS
Maximum e-mail size: 100Mb
Maximum number of files per composed fax: 10
Maximum number of fax recipients: 50
IMPORTANT NOTE ABOUT FAILED FAXES
A small percentage of fax machines cannot communicate properly with the T.38 FoIP protocol.
If delivery fails, you will be notified by the system. However, even if delivery fails, you will still be charged for the fax call if a connection has been made with the recipient fax machine.
Our system will notify you if delivery of your fax has failed, as shown below, and will give you an opportunity to reschedule it to be sent again. Please bear in mind this will likely incur standard fax call costs.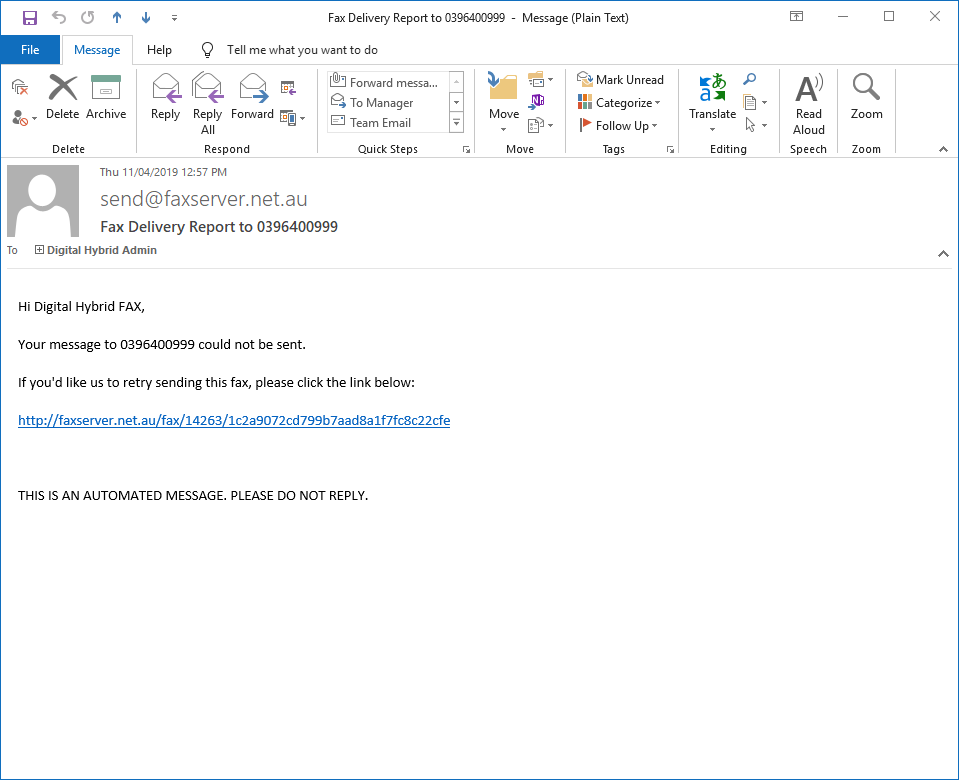 Received Faxes
If you are sent a fax, it will be converted to a PDF, attached to an email and will be sent to you automatically by our system. All inbound faxes are free.
A fax email will look like this ...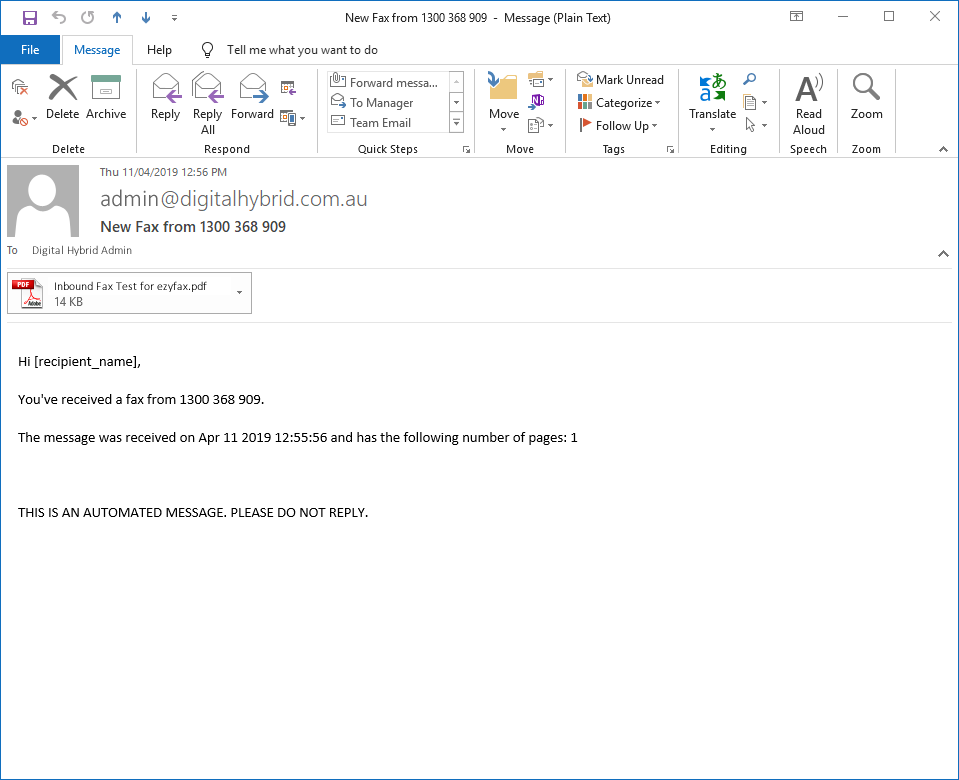 If you have any difficulties with this tutorial, don't hesitate to submit a support request.
Once you've submitted a support request, if you need help over the phone, you can then call ezycloud Support on 1300 882 942.