2. Apply a New Rule
To apply a mailbox rule to one or more mailboxes in your organisation, log into Cloud Control HERE.
Scroll to Organization > Exchange then click into Mailboxes.

You'll see a list of all available mailboxes. If there are a great deal of them, you can use the Search form in the top-right right corner of the screen to find the one you need.
You can choose your search criteria as pictured below ...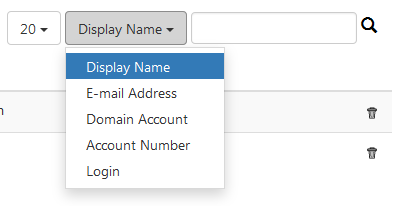 Once you've found the mailbox/es you're looking for, select them by ticking the corresponding check-boxes to the left of each mailbox where the mailbox rule will be applied.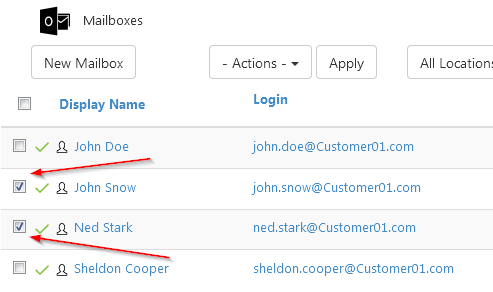 Then select Add Mailbox Rule from the Actions drop-down menu, and click Apply.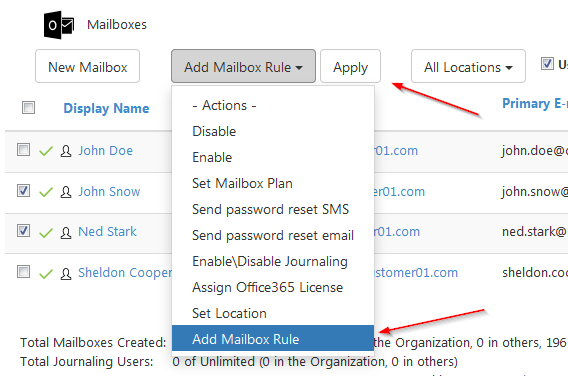 A new dialgoe box will be displayed. You can select a mailbox rule from its drop-down menu and then click OK to apply it to the selected mailbox/es.